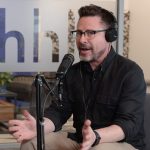 Welcome back to another edition of Little Talks with Littlefield Agency, where Roop and Sam chat about all things digital marketing and what it means for your B2B business.
This week, we keep it short and sweet—less than 10 minutes—as we cruise into Thanksgiving break. We know you're already in that holiday state of mind!
Just one quick digital note this week: OpenAI. The AI behemoth's board has ousted CEO and co-founder Sam Altman. As of this recording, Microsoft has (maybe?) swooped in to get Altman under contract, while 700 of 750 OpenAI employees have signed a letter telling the board they'll quit if Altman isn't brought back. It's one of the craziest and fastest-moving stories in tech since Apple fired Steve Jobs.
What does this mean for the future of AI? Let's discuss.
And one last note. We thank our listeners for spending time with us each week. Wishing you a wonderful Thanksgiving with dear friends and family. See you next week!
– Brenda, Brandon, Roop & Sam