This month we are happy to share some interesting Media, Content and Design announcements, articles, features and reports along with our take on each, to help keep you up to date with the latest marketing news.
How Google is Making Search More Natural and Intuitive
Google is going beyond the search box to create experiences that are multidimensional and work more like our minds. Visual Search improvements have utilized cameras to make search more natural. Multisearch is a new way to search that uses both images and text simultaneously. Advancements in AI have made vast improvements to translating the world around you, Google has now announces that they are able to bled translated text into the background images for more context. Additionally, Google Maps has seen improvements that allow you to get a feel for a place before you ever step in it.
Our Take: The evolution of Search and how our world becomes integrated with technology is incredible!
Elon Musk Continues to Seek a Way Out of his $44 Billion Twitter Takeover Deal
With the Twitter v. Musk trial scheduled for October 17th, Elon Musk's legal team has been desperately seeking either a delay of the hearing, in order to better prepare their defense (or just to hold things up even more, in the hopes that will help him avoid payment), or to get the case dismissed entirely, on increasingly spurious legal grounds. But questionable approaches or not, Musk's lawyers are certainly doing their job, exploring every avenue they possibly can to extricate Musk from the deal, if there's any possible way to do that. Which, there's probably not. But still, worth a try.
Our Take: lol
Instagram Confirms That Videos Under 60 Seconds In Stories Will No Longer Be Split into Segments
Instagram continues its gradual process of merging its video products into one, with the announcement that videos in Stories that are under 60 seconds in length will no longer be split into 15-second segments in the app.
Our Take: If it seems like all social media updates these days are about video functionality and changes, you're right. Video is THE game right now across the board.
Facebook Tests "Subscribers Only' Post Option
Some Facebook users now have access to a test feature that allows "Early Access for Subscribers" in their post settings. This new feature will enable you to limit access to a post for a chosen period of time be it 24hrs, 48hrs, or a week. Meta continues its roll out of new features meant to improve the Creator Experience across its apps.
Our Take: First you need subscribers, then you can incentivize them to engage with your content with exclusive posts and content.
YouTube Adds New Vertical Video Conversion Elements As It Leans into Short Form Video
YouTube's looking to help advertisers align with evolving video consumption trends by testing out a new process that automatically reformats landscape video ads into square or vertical playback, relative to how each user is consuming content. "We found that when advertisers added a vertical creative asset to their Video action campaigns, they delivered 10-20% more conversions per dollar on YouTube Shorts than campaigns that used landscape assets alone."
Our Take: As we've been saying, vertical video is here to stay. Entire video libraries are going to need some tweaking.
YouTube Adds Voiceover In Shorts
Creators can now enhance their Shorts by adding voiceover. This now adds a new level of creative control over content on the platform.
Our Take: We are glad to add this to the toolkit.
YouTube Launches Beta Test Of Super Thanks In Shorts
Earlier this week, as part of its broader announcement of expanded monetization options for short-form video creators, YouTube noted that, in addition to a new ad revenue share program (which will allocate ad funding to the top performing Shorts clips), Shorts creators will soon also be able to utilize Super Thanks, its creator donation feature, which enables fans to purchase highlighted comments in-stream.
Our Take: Serious creators want paid for their work, YouTube has a good track record of doing just that. Bonus for advertisers: Sounds like we'll be able to get our messages in front of this fast growing audience as well.
YouTube Adds New Option to Reply to Video Comments with Shorts
YouTube's added a new way for creators to engage with their community via Shorts, with a new option to create a Shorts clip based on a comment posted on your videos.
Our Take: What? Think TikTok is the only vertical video game in town? Certainly not the only platform to implement this, YouTube nevertheless has serious numbers with their Shorts, so expect to see more integration across Google platforms with them in the coming months. Get your Shorts library in order!
YouTube Outlines New Monetization Program for Shorts Creators
YouTube's launching its biggest assault on TikTok yet, as part of its broader push to dominate the short-form video trend, with the announcement that it will provide more direct monetization options for Shorts creators, which could make YouTube the platform of choice for more creative talent.
Our Take: To paraphrase Yoda, "begun the vertical video wars have".
TikTok Introduces a Dislike Button for Comments
Dislikes will not be made public, nor will you be able to see how many dislikes a comment gets, but TikTok has now introduced a comment dislike button to help identify irrelevant and inappropriate comments on the platform. Dislikes can be "taken back" by tapping the button again. This is not meant to replace the already included reporting feature. Comments related to harassment, bullying, hate speech, etc., should still be reported.
Our Take: This is a much-needed feature that in theory should improve the user friendliness of the app. Theoretically comments with many dislikes should be pushed further down the comments thread or otherwise be flagged by the system for removal. We will have to observe the next steps for this new feature.
TikTok Announces a Huge Increase to its Video Descriptions as it Leans into Discovery
TikTok has expanded the post description field from 300 characters to 2,200 – a 730% increase in the space available to outline your clip. The 'searchable' element is the key focus in this respect.
Our Take: As we've been discussing for weeks, TikTok is fast becoming the preferred search engine of a whole generation.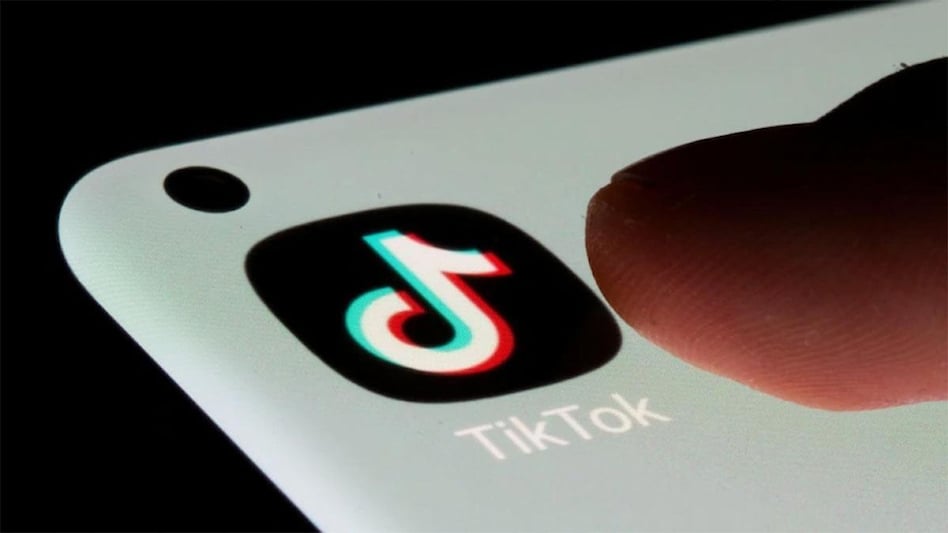 TikTok's BeReal Clone App 'TikTok Now' is Now Available in Markets Outside the US
TikTok's separate BeReal clone app is now available in regions outside the U.S., with people able to download 'TikTok Now' and get daily prompts to post a 'Now' clip, showing what they're up to at a random time.
Our Take: Our other favorite social (anti-social?) platform, BeReal, is going to see itself swallowed up by the big boys sooner than later. Social platforms love to steal a good idea.
Subscribe To Little Bits
Get the latest, greatest advertising and marketing insights and news, plus our POV on what it all means to you and your brand. Sign up below and we'll deliver it straight to your inbox every month.