Threads Reaches 100 Million Members In Record Time
The much anticipated Twitter alternative, launched a day earlier than expected on Wednesday last week, quickly rushed to 30 million sign-ups within 24 hours of release. It then rose to 50 million just hours later, then 70 million within less than two days. And now, Threads has crossed the 100 million sign-up marker, making it the quickest app to 100 million members.
Our Take: As of this article, they're actually at 180 million members. The numbers are staggering, and they haven't even released the full feature set yet. Which leads us to …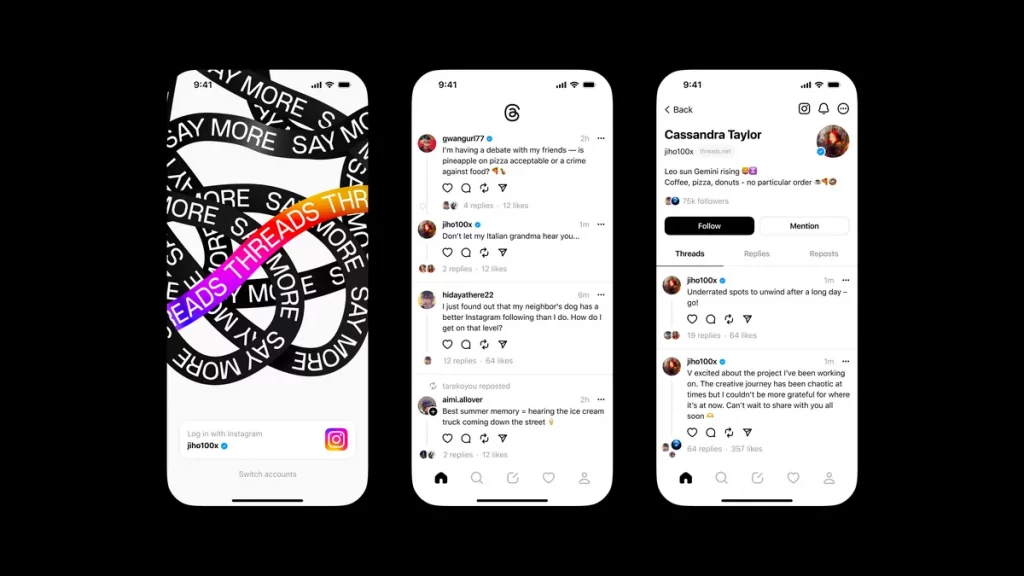 Threads Sees Significant Decline In Usage, But Opportunity For Disruption Remains
While Elon Musk continues to tinker with Twitter, and push users towards paying to get full functionality in the app, Meta's Twitter challenger Threads has seemingly stumbled from its initial launch, based on the latest third-party usage stats. You've no doubt seen the numbers. Sensor Tower has reported that Threads daily active user count has dropped by around 70% since launch, data.ai reports that Threads downloads have slowed significantly, and various pundits have already predicted that Meta's real-time news app is destined for failure, following its record-breaking ascent to 100 million members.
So is the Threads hype train already over, and as such, should you even bother building a presence in the app? There are a couple of key considerations here.
Our Take: Threads is going to be just fine. If it has this kind of record-setting growth with bare-bone features, imagine when all the bells and whistles start to show up. Jump in now.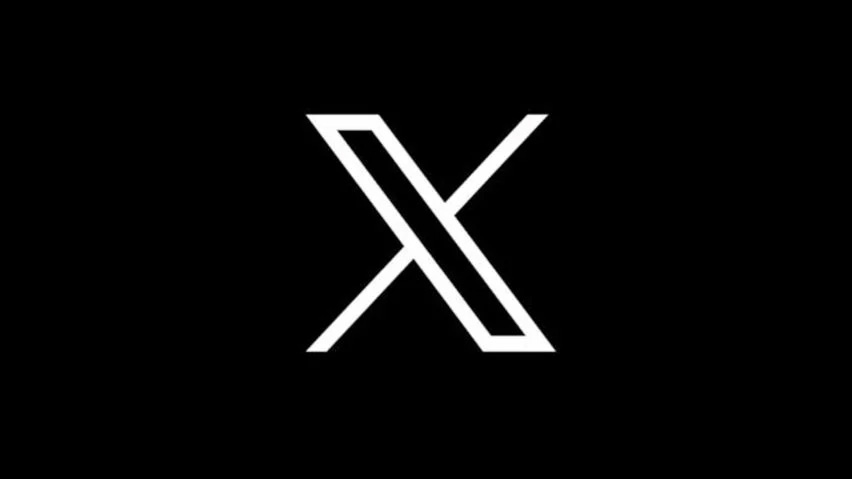 The X Era Gets Underway At The App Formerly Known As 'Twitter'
So the X era is now underway, with Twitter changing its name to X, and various Twitter elements now slowly switching from the well-known bird icon to the new X moniker, which was created by a fan, and which Elon Musk says is an interim branding measure. The question of the day, however, was why rush ahead with a half-baked re-brand on a Sunday, when it's clearly not ready for a full launch? Only Musk knows.
Our Take: Ditching 17 years of brand equity on a whim feels … crazy? But then again, everything about Twitter has felt weird since Musk took over, so technically, this is on (recent) brand. Will it lure the advertiser the platform desperately needs back? Doubtful.
Meta Releases Advanced Llama 2 Large Language Model To Power New AI Experiences
Meta has released its latest Llama 2 large language model (LLM), which, in testing, has outperformed other open-source chat models (including GPT) on 'most benchmarks', including helpfulness and safety. Even more interesting, Meta and Microsoft have also announced an expansion of their partnership, which will enable developers using Microsoft tools to choose between Meta's Llama and OpenAI's GPT models when building their AI experiences. In light of Meta's release and the testing results, it's interesting to see how Microsoft is re-angling itself in the generative AI push.
Our Take: Meta sure has a lot of irons in the fire right now, but among the Threads hype don't forget they're also players in the AI game.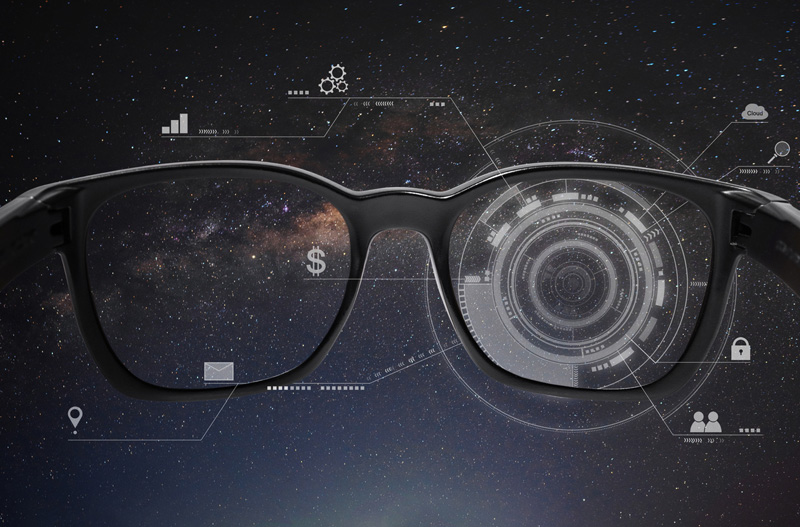 Meta AR Ambitions Take a Hit, As Apple Pushes Ahead
Amid its broader metaverse push, Meta is also developing AR glasses, within its expanding scope of digital wearables that will open up a range of new opportunities, for both the company and consumers. But its AR project, an extension of its current Ray Ban Stories glasses offering, isn't going as smoothly as hoped, and could be delayed, and even downgraded, according to latest reports. Meanwhile, Apple has moved ahead with its VisionPro mixed reality device, which will be commercially available early next year.
Our Take: If it feels like Meta's focus is all over the place right now, you're right. New social platforms, AI, AR/VR …. In this case, despite the distractions and set backs, they're too invested to just give up. And as an agency, we've had some great successes with clients in the virtual world. More to come.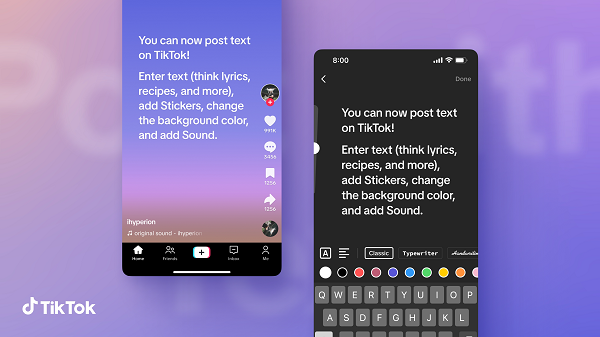 TikTok Adds Text-Based Posts to Expand Your Content Options
TikTok has announced that it's making text posts available to all users in the app, providing another way for TikTok users to share a different form of content, with a display that's similar to Instagram Stories' text-only updates.
Our Take: Everybody wants to pick the bones of Twitter apparently. We don't see this feature lasting. Users tend to identify with platforms based on a main offering, and for TikTok that's video, not text.
Subscribe To Little Bits
Get the latest, greatest advertising and marketing insights and news, plus our POV on what it all means to you and your brand. Sign up below and we'll deliver it straight to your inbox every month.