We leave every HubSpot INBOUND conference feeling amazed, and this year was no different. Roop and Taylor spent the entire week in Boston immersing themselves in the latest and most exciting updates from HubSpot, as well as gaining valuable tips, tricks, and insights on digital marketing from some of the industry's brightest minds. However, the focus of this year's conference can be summed up in just two letters: AI.
The INBOUND Magic
Every year, HubSpot's INBOUND conference gathers the marketing pros, innovators, and the biggest brains in the biz from around the world. It's where they unveil the hottest trends and coolest advancements in inbound marketing. This year, that included sessions from LinkedIn, Google, and TikTok, as well as marketing guru's like Neil Patel and Jay Schwedelson (if you aren't subscribed to his podcast, we highly recommend it!).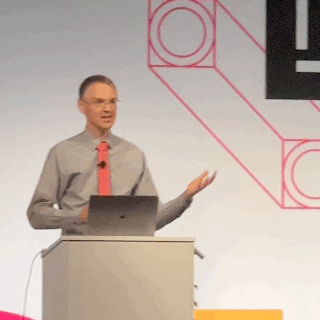 Let's Get Into The Good Stuff
There was a lot to take in this year. We were able to attend over 25 sessions across three days that ranged from showcasing new HubSpot features, to changes in SEO, email marketing, shifting customer behaviors, and LinkedIn hacks.
Let's start with the main event, HubSpot's new tools and features.
So, What's HubSpot Up To?
HubSpot is all about adapting to the changing customer journey. They've found some game-changing trends:
The concept of personalized is changing to personal when it comes to marketing.
For marketers, the shift to goals that focus on conversations over immediate conversion is key.
Customer service is an ever-increasing opportunity to win hearts and grow sales.
HubSpot Is All In On AI
HubSpot's on a mission to empower users with a ton of new features and tools. And boy, did they ever deliver at INBOUND 23. Here are some of the highlights:
Artificial Intelligence – It's Here And It's Everywhere In HubSpot
AI is the name of the game, and HubSpot's leading the charge. Check out these upgrades:
AI content assistant for generating custom images and copy pretty much anywhere in HubSpot—website pages, emails, ads, social posts, etc.
AI-assisted reports that practically write themselves.
And an AI-powered campaign assistant that can produce landing pages and ad campaigns, giving advertisers a jump-start on what can be a tedious part of the process.
Service Hub's help desk bakes in AI to leverage your knowledge base in a whole new way.
An AI-powered website builder using the HubSpot CRM.
And much, much more.
HubSpot was in early talks with OpenAI's Sam Altman in 2020, and declared that Generation AI is here. To quote one session speaker, "AI isn't going to take your job. Someone that knows how to use AI is going to take your job." They're all in.
Sales Hub Gets A Facelift
Sales are getting tougher, but HubSpot has your back. They're focusing on features that'll help you connect better (and could be trouble for SalesForce down the road):
A dedicated workspace for sales reps to stay super organized.
A new leads "object" for easy lead generation.
Sequences with A/B testing and analytics.
Lead form qualification rules – making sure leads go to the right folks.
A slick deal inspection view.
Custom deal tags for visualizing priorities.
Customize Your CRM
HubSpot is taking customization to the next level. You'll be able to tailor your platform like never before. It's like fitting a custom-made suit, but for your CRM.
SMS Built In
Reach your contacts in a whole new inbox—via text. Email is great, text is next level. Previously you could add an add-in to your account to get SMS powers, now it's built in and competitively priced. Oh, and it also seamlessly integrates with reporting, automations and workflows.
Introducing Commerce Hub
Hold on to your seats – HubSpot's bringing us a brand-new Commerce Hub!
This hub houses all your commerce tools.
Stripe payment processing for speedy transactions.
Invoices can now be created right from your records.
HubSpot Looking Ahead
Bottom line? HubSpot has its eyes on the future, and that future is looking bright. If you want to check out some of these new features (as well as a pile of stuff we just didn't have room to list), hit up their What's New page. We'll be covering various HubSpot and INBOUND topics in more depth on our Little Talks podcast over the next couple of months, be sure to give it a listen!