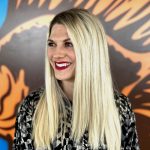 Welcome to another Chelsea Edition™ of Little Talks with Littlefield Agency!
"The Wall" from last week's podcast has been revealed! See the results (and Sam's secret) below.
This week we talk non-digital media trends with Account Strategist, and former podcast co-host, Chelsea Clement! Special shoutout to John Maasch from Madison, Wisconsin for providing the subject for today's episode. John's the VP of Veridian Homes, a savvy marketer, and heaven help him, the Chelsea's father.
The topic this week: What is the relevance of print in a modern, digital world? Chelsea was supposed to bring another topic to the table, but didn't because she said it was "inappropriate." What does that even mean?!
Alright, let's do it. John, this one's for you! For our B2B listeners––there's no doubt you'll find this topic valuable as well.
Is Print Still Relevant, Given The Digital Boom?
Around five years ago, we had clients with a fifty-fifty digital and print mix. While that has significantly changed over the last few years, our POV (in a nutshell) is yes; it's still good to have a presence strategy in print.
We see print (newspapers, magazines, etc.) as a play for brand awareness. After seeing print ads, will people buy a product or service immediately? Probably not. But staying top of mind happens across a lot of different mediums and media.
Make sure you listen to Chelsea's thoughts on this matter. It gets a little weird, but she means well and brings up great points.
Sam's headed out to meet our client, Ditch Witch, at CONEXPO 2023 for the rest of the week. We'll be back at it next week. In the meantime, happy early St. Patrick's Day!
Cheers!
Roop, Sam, Brandon (& Chelsea)
Subscribe To Little Bits
Get the latest, greatest advertising and marketing insights and news, plus our POV on what it all means to you and your brand. Sign up below and we'll deliver it straight to your inbox every month.