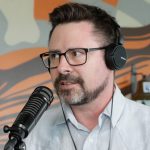 This week Sam is back, and Roop is fired up as his "Year of LinkedIn" hits a fever pitch. Hear some updates on our 2nd Annual KIPP Pitch Competition, the very Tulsa holiday called 918 Day, and Sam's own thoughts on being named a Family-Owned Small Business of the Year by the Tulsa Chamber. Heck of a week. Now on to this week's main event—LinkedIn.
Roop Loves LinkedIn And Wants You To Love It Too
Roop started the year proclaiming it the "Year of LinkedIn", and as we hit the homestretch for 2023, the business-oriented platform has definitely won him over.
His recent week at HubSpot's INBOUND conference might have been the tipping point on the Microsoft-owned platform. On the podcast this week we'll chat about:
LinkedIn's overall improvements
New ad formats
Their partnership with HubSpot
Tricks and hacks that can enhance your reach (and enjoyment!)
A very special newsletter hack
And more

And while we're on the subject, smash that LinkedIn follow button …
Subscribe To Little Bits
Get the latest, greatest advertising and marketing insights and news, plus our POV on what it all means to you and your brand. Sign up below and we'll deliver it straight to your inbox every month.