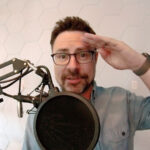 It's a beautiful day in Tulsa Oklahoma. Fall is in the air and we have a lot of great things going on here at Littlefield Agency now that we are officially in Q4. Check out our traveling vacation station that we've been working on for months with the Tulsa International Airport. If you take a selfie and use #TultoNYC you are entered in a chance for 2 round trip tickets to New York City! Traveling locations for the month of October include:
Tulsa State Fair
Gathering Place
FC Tulsa Game
Oktoberfest
Tulsa Run
To learn more, visit www.tultonyc.com
On October 6, we could not be more excited to welcome Mike from Grasshopper Mower! He's down here for a full day strategy session and the team is pumped. It's been a few years since he's joined us here in Tulsa at the agency, so Chelsea will be spoiling him with some delicious food and treats. We will see you tomorrow, Mike!
Alright, let's talk digital marketing trends:
Staying Digitally Connected in a Disconnected World
Capitalizing on Roop's HubSpot's INBOUND experience and he piggy backs on last week's topic of a connected customer growth strategy. Given technology and the fact that we are in the most connected world we've ever experienced, why are brand's struggling and staying disconnected with their customers and prospects?
Our Take: There is major digital fatigue and the last thing your customer needs is a disconnection from your B2B brand. You have to earn your trust through transparency with your customers and prospects and the way to do that is through a non-overbearing way. Roop dives into how you can better give your customers a choice to embrace and engage with your B2B brand. It's worth a listen.
Google is Making Search More Natural and Intuitive
We've alluded to this for weeks now, but it's official: Google is going beyond the search box to create experiences that are multidimensional and work more like our minds. Visual Search improvements have utilized cameras to make search more natural. Multisearch is a new way to search that uses both images and text simultaneously. Advancements in AI have made vast improvements to translating the world around you, Google has now announced that they are able to blend translated text into the background images for more context. Additionally, Google Maps has seen improvements that allow you to get a feel for a place before you ever step in it.
Our Take: The evolution of Google Search and how our world becomes integrated with technology is incredible! And this is only the beginning. Your B2B brand needs to capitalize on video content. Image extensions are still here, and that's great, but the next iteration is giving your user a true glimpse of your product / services and there is no better way to do that than video.
We hope you enjoy today's video podcast. We're still tweaking on some things, but getting a good feel for it. Back at it next week—we will SEE you then!
Bonus: Sydni Wins "The Wheel"
Subscribe To Little Bits
Get the latest, greatest advertising and marketing insights and news, plus our POV on what it all means to you and your brand. Sign up below and we'll deliver it straight to your inbox every month.