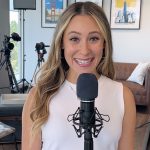 Welcome back to another episode of Little Talks with Littlefield Agency, where you will find a refreshed and sanity-restored Roop and Sam after nearly one week without power! We thank the project management/client engagement ladies for letting us crash their side of the office on this week's episode of our podcast.
A very special happy birthday to our client and friend, Trent! At the end of the podcast, we give him a shoutout, and the PM team wishes him well. If you haven't seen it already, check our TikTok and Instagram channels as our LITerns are crushing it as they handle our social and showcase the agency!
Wishing you a happy 4th of July and a very safe, long weekend. We are back at it on the 5th—July here we come!
Let's talk about digital trends:
Organic Traffic From Facebook Plummets
A growing list of publishers and data from Echobox, a social media management company, suggests that a Facebook algorithm change in May caused a dramatic decline in traffic to news and media websites. According to Echobox, which collects data from more than 2,000 publishers worldwide, Facebook clicks have declined for one year, but the drop accelerated rapidly in May 2023.
"It's difficult to say with certainty what the causes are, but Facebook has made no secret about its intention to deprioritize news on its platform and give greater precedence to video content, which by nature results in less clickthrough traffic," said Antoine Amann, CEO of Echobox.
Our Take: We've always maintained that a paid strategy is necessary to succeed on social media (Facebook and Instagram in particular). The greater emphasis on video content? We've been saying that too. Make sure and throw some dollars as you work through your content strategy so your target audience sees your B2B brand on these platforms.
Updates to LinkedIn's Algorithm Revealed
Suppose you're looking to maximize your LinkedIn marketing efforts. In that case, this is worth noting: LinkedIn recently changed its algorithm in response to feedback that too much irrelevant, non-professional content was flooding users' feeds.
Our Take: This is the "Year of LinkedIn" for our own Digital and Inbound Director, Roop, so music to his ears. And LinkedIn is doing something right. It also says a 42% increase in content shared between 2021 and 2023, and a 27% increase in overall content viewed. Viva LinkedIn!
Happy 4th, catch you next week!
– Roop, Sam & Brandon & Brenda
Subscribe To Little Bits
Get the latest, greatest advertising and marketing insights and news, plus our POV on what it all means to you and your brand. Sign up below and we'll deliver it straight to your inbox every month.