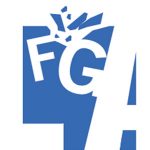 We are a day late, and we know it! It's a busy week in the land of Littlefield Agency, but we are cruising and loving every second of it.
Roop, Sam, and Rocco kicked off a great two-day offsite with new client OsteoCentric Technologies in Austin, Texas, earlier this week. We had a crew in western Oklahoma on a Ditch Witch shoot while the rest of the team held down the fort in Tulsa.
We can't believe we're saying this, but it's time to round out the month of February with our digital marketing trends. When you hear from us next Wednesday––it will be March. What?!
Although these aren't the most exciting or positive digital trends, they're essential for your B2B brand to know. Here we go:
Instagram and Facebook Launched a New Paid Verification Service, Meta Verified.
Facebook and Instagram are launching a new subscription service allowing users to pay for verification. Meta (the parent company of Facebook and Instagram) said it would begin testing "Meta Verified" in Australia and New Zealand this week, then roll out the update for other countries soon.
The web subscription service will start at $11.99 monthly, and the iOS or Android subscription service will cost $14.99 monthly. Apart from offering a verification badge, the service provides better protection against fake accounts, a stronger presence in search results and recommendations, and direct access to customer support.
Our Take: If verified accounts are vital to Meta's business model, shouldn't they be free? We believe businesses would also welcome direct access to customer support with open arms. However, our experience with the company's customer care has been pretty pitiful. Roop and Sam aren't pumped for this rollout. Roop calls it a "copy and paste" of Twitter's implementation over the last few months.
Supreme Court hearing over blockbuster internet speech case – Section 230
On Tuesday, Supreme Court justices voiced concern that websites may be liable for user content recommendations. This raised issues for lawyers attempting to hold Google responsible for promoting YouTube videos produced by terrorist organizations. The plaintiffs face difficulties deciding between suggestions for harmful versus non-harmful content.
Our Take: It's clear there needs to be better oversight and control of social platforms, but this will require a scalpel, not a hammer. It's tricky, which is why nearly 30 years later, it has yet to be figured out. What happens next?
We will see you in March. February FLEW by.
Springtime, here we come!
– Roop & Sam
Subscribe To Little Bits
Get the latest, greatest advertising and marketing insights and news, plus our POV on what it all means to you and your brand. Sign up below and we'll deliver it straight to your inbox every month.