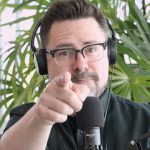 On behalf of Littlefield Agency, we hope you had a wonderful & safe 4th of July with family and friends! It was a great long weekend here in Tulsa, and Roop and Sam are back at it again as we officially kick off July's newest digital marketing trends. We know you're in that vacation and 4th of July mindset, so we limit it to just one digital trend today. Don't worry, we will double up next week with your normal amount of digital trends!
Let's do it. 👊
Meta Plans To Launch A Twitter Challenger App By Mid-July Now
We don't know whether Twitter usage is increasing and we don't believe it's growing at the rate Elon Musk has (repeatedly) claimed. It's unsure whether Meta's soon-to-be-released Twitter competitor app will gain traction, though we know it's already failed once with the same idea. As Meta seeks to capitalize on user unrest due to Musk's changes at Twitter, this is starting to look like the next big social media battleground, both literally and figuratively.
Our Take: If there will ever be a challenge to Twitter, this is it. Per usual, if it's a big platform rolling out something new, make sure to get in early and at least claim your B2B brand's name/handle before someone else does. We will cover more next week, considering we think this goes live tomorrow!
We will see you next week! Thanks for listening.
– Roop, Sam & Brandon & Brenda
Subscribe To Little Bits
Get the latest, greatest advertising and marketing insights and news, plus our POV on what it all means to you and your brand. Sign up below and we'll deliver it straight to your inbox every month.