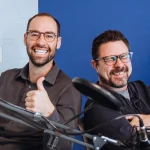 Snowmageddon is upon us, but Roop and Sam made their way to Littlefield Agency this morning to knock out today's recording before the fresh powder falls! We kick off today's episode with weather talk, competitive podcasts, Super Bowl, and with the fun fact that it is Roop's dad's birthday today! Do we dare broach Spotify? Of course! Don't worry, we don't do anything crazy.
Yesterday we released our latest February digital media, content and design trends to all of our current clients. This is by far the most packed email we've sent over the last year. Today's trends that we focus on:
Microsoft acquires Activision Blizzard for $69B
While not immediately relevant to all of our clients, we're looking at this as out of the box digital media ideas. This is HUGE for Microsoft. Since they have implemented their gaming subscription, brands can now enter the advertising space in a whole new realm.
TikTok (via Atmosphere) to bring their videos to home screens in commercial venues for the first time
This is wild and a great move on TikTok's part. They are taking steps to air on TV screens by launching and integrating a new app called TikTok TV with Amazon TV first, followed by Google TV. This will curate streamed video content for commercial venues and be the first time this content is being used via an out-of-home service. We will catch you next week after this snowstorm. For all of our listeners in Oklahoma and Kansas, stay warm and cozy!
Subscribe To Little Bits
Get the latest, greatest advertising and marketing insights and news, plus our POV on what it all means to you and your brand. Sign up below and we'll deliver it straight to your inbox every month.