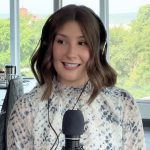 Welcome back to another edition of Little Talks with Littlefield Agency. Steve Roop, Sam Littlefield and Emma Tuttle talk all things digital marketing here in Tulsa, Oklahoma.
Emma Tuttle is our second LITern and is wrapping up her second last week at the agency! She is a senior at THE University of Oklahoma studying advertising and a minor in digital marketing. This week, she came prepared to talk about digital trends.
B2B Social Media Marketing Viewed As Most Influential
Social media is the most effective revenue-driving channel, with 60% of US B2B marketers naming it as their top choice in 2023, per an April survey by Wpromote and Ascend2. The B2B buyer is younger, digitally savvy, and dominates the online conversation. They're demanding, but they're also more engaged in the buying process. And they look to social content for education, inspiration, and solutions. As the number of young decision-makers increases, social media's importance in B2B marketing strategies is also growing.
Our Take: The younger B2B buyers are the main reason marketers need to refresh their strategies. Millennials are significantly influenced by social media content when making final purchasing decisions. Emma dives in with her perspective––and some solid research. How is your B2B brand engaging the eventual decision-makers who tap into social before engaging your brand elsewhere digitally?
We will leave it at that for now. You're stuck with just Sam and Roop next week, but it's all good. Many exciting things are happening here at Littlefield Agency, and we can't wait to get into the details in the coming weeks.
Talk then!
Emma, Roop, Sam, Brandon and Brenda
Subscribe To Little Bits
Get the latest, greatest advertising and marketing insights and news, plus our POV on what it all means to you and your brand. Sign up below and we'll deliver it straight to your inbox every month.