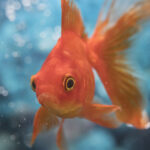 It's our last full week of October, but don't you worry, Roop & Sam are still going strong in the world of digital trends. Roop's back from vacation, Chelsea & Brock are back from Equip Expo with Grasshopper Mower in Louisville, KY, but we're back on the road to Moundridge this week to enjoy more time and talk all things media with Grasshopper!
Before we jump into digital trends, you're going to want to give this podcast a listen. No idea how we got on this topic, but Roop reveals he used to drink beer and eat the occasional goldfish at college parties. Yep, you heard that right. And you better believe he goes into detail about what happens after he ate said goldfish.
Listen up and listen in! Your digital trends hot off the press:
TikTok's BeReal Clone App 'TikTok Now' is Now Available in Markets Outside the US
TikTok's separate BeReal clone app is now available in regions outside the U.S., with people able to download 'TikTok Now' and get daily prompts to post a 'Now' clip, showing what they're up to at a random time.
Our take: Our other favorite social (anti-social?) platform, BeReal, is going to see itself swallowed up by the big boys sooner than later. Social platforms love to steal a good idea and we're all about to witness it.
YouTube Outlines New Monetization Program for Shorts Creators
YouTube's launching its biggest assault on TikTok yet, as part of its broader push to dominate the short-form video trend, with the announcement that it will provide more direct monetization options for Shorts creators, which could make YouTube the platform of choice for more creative talent.
Our take: To paraphrase Yoda, "begun the vertical video wars have". Take a guess who coined that? Yep, Roop. But in all seriousness, this is a huge incentive for creators to crank content on YouTube and be rewarded for the time/energy/effort and of course, good content they are creating for brands.
We have a big announcement next week—stay tuned to hear about our soon to be newest new hire! See you then.
Subscribe To Little Bits
Get the latest, greatest advertising and marketing insights and news, plus our POV on what it all means to you and your brand. Sign up below and we'll deliver it straight to your inbox every month.