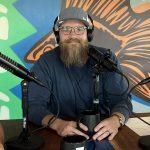 Welcome back to another edition of Little Talks with Littlefield Agency, where we discuss B2B digital marketing trends. We're thrilled to have digital and CRM specialist, Mike from Grasshopper Mowers, as this week's podcast guest! On this episode, Sam and Roop pick Mike's brain on all things HubSpot and email marketing.
Click Rates Or Open Rates?
First question—which is more important, open rates or click-through rates? Roop, Mike and Sam share their thoughts and provide insight on what your B2B brand should be most concerned about as you ramp up for your 2024 marketing plan.
Personal Connections Are Everything
The gang also discusses how every B2B brand's customers are humans who need to be connected with on a personal level. The content you create for them matters. Are you producing content for the sake of producing content? Or is your content strategy locked in, creating an authentic interaction with your customers that helps them solve or answer their challenges?
We can't wait for you to hear our thoughts, and we're thankful for Mike taking the time to be with us in person here in Tulsa.
We will catch you next week. Q4, here we come!
Subscribe To Little Bits
Get the latest, greatest advertising and marketing insights and news, plus our POV on what it all means to you and your brand. Sign up below and we'll deliver it straight to your inbox every month.