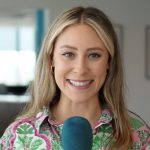 Welcome back to another edition of Little Talks with Littlefield Agency. Sam returns from his quick day trip to Atlanta after an excellent meeting with a prospect, and Roop and the LA team had a great day at the office with Mike from Grasshopper Mowers. Speaking of which, we'd like to wish Mike's wife, Chelsea, a very happy 40th birthday today! We hope it's a wonderful day and sending you celebratory vibes here from Tulsa.
X-Man: Musk Changes The Twitter Brand
We are sure your B2B brand has heard, but most of this episode focuses on Twitter (whoops, we mean X). After 17 years of serious brand equity, Musk has stumped us again. While this wasn't as smooth as Threads' rollout, it'll be interesting to see what will happen in the weeks/months to come. What does this mean for B2B advertisers?
Our Take: The slow demise of a once proud brand continues. Steer clear.
Speaking of X, the second topic we quickly cover is TikTok's similar take to X/Threads:
TikTok Launches Text-Based Posts To Expand Content Choices
TikTok announced that text posts are available to all users in the app, providing another way to share a different form of content with a display similar to Instagram Stories' text-only updates.
Our Take: Apparently, everybody wants to pick the bones of Twitter. We don't see this text-based feature lasting. Users tend to identify with platforms based on its central offering, and for TikTok, that's video, not text. Will this last?
What a wild week in the world of digital marketing! We will discuss our latest digital trends when we catch you next week in August. For those in the Midwest and Southern states, stay cool!
Roop, Sam, Brandon & Brenda
Subscribe To Little Bits
Get the latest, greatest advertising and marketing insights and news, plus our POV on what it all means to you and your brand. Sign up below and we'll deliver it straight to your inbox every month.